'Mud:' Truth, trust and coming of age
Pronk's Eternally Grateful Great Movies series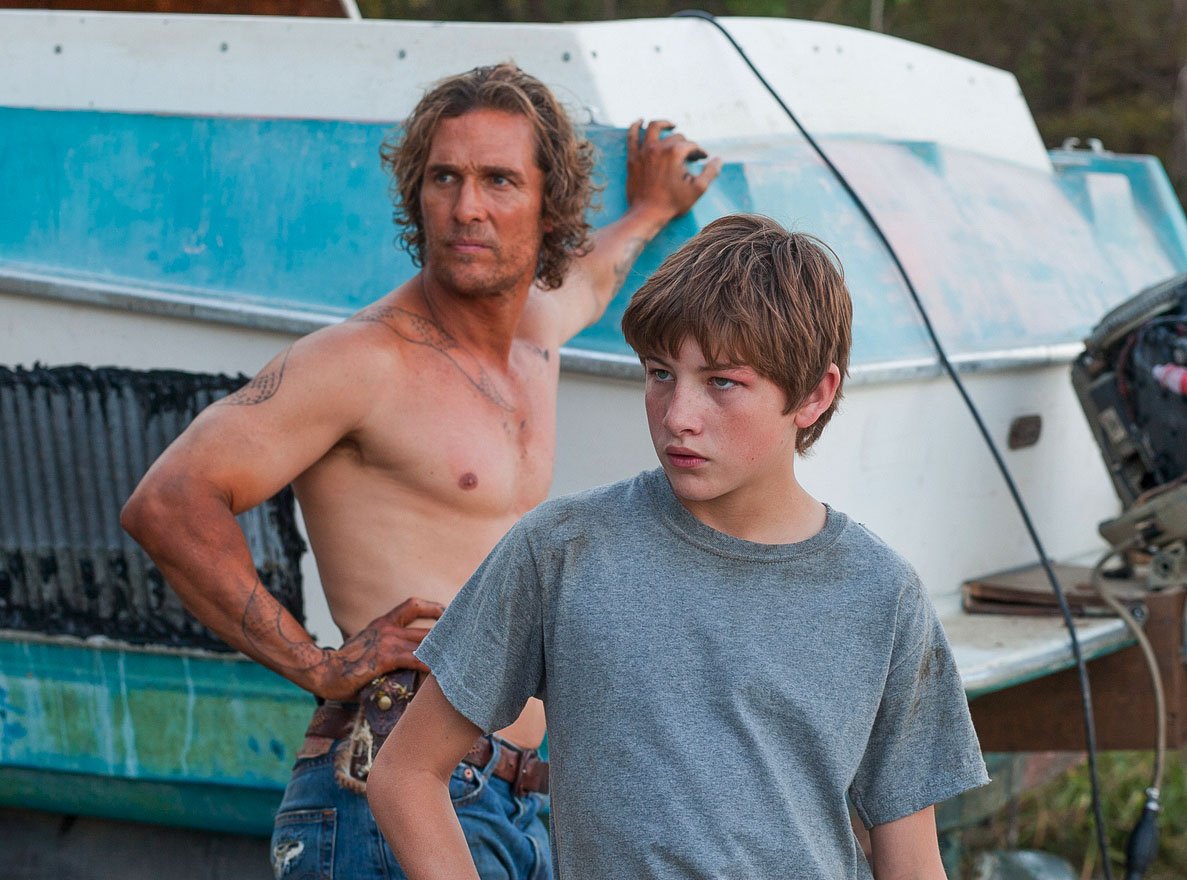 "Mud" is a great movie, a character and that soggy goo at the bottom of one of America's great rivers, the Mississippi. "Mud," the movie, is a modern coming-of-age drama of two teenage boys, as well a getaway story of Mud, a mystery man.
The movie is about truth, trust and relationships between family, friends and first teenage loves and heartbreaks. Be very careful who you trust, otherwise you may be disappointed, betrayed and maybe even murdered.
Arkansan 14-year old boys Ellis (Tye Sheridan) and Neckbone (Jacob Lofland) find a boat in a tree on a remote island in the Arkansas delta. The boys discover the island and boat are currently occupied by a fugitive named Mud (Oscar-winner Matthew McConaughey) hiding out from the law and bounty hunters for killing a man that hurt his girlfriend.
The boys help Mud (Matthew McConaughey) get food, parts and supplies needed to lower the boat down from the tree and into the river. Mud is waiting for his long-time love-interest Juniper (Reese Witherspoon) to arrive in the small town of Dewitt, where they grew up. Mud and Ellis have a mutual acquaintance, an old man named Tom Blankenship (Sam Shepard), a former marine who lives across the river from Ellis on a houseboat.
When we first meet Neckbone, he is wearing a faded Fugazi T-shirt. probably handed down to him by his uncle Gallen (Michael Shannon), who lives in a trailer.
The screenplay's excellent story was written and directed by Arkansas native Jeff Nichols, who was influenced by Mark Twain. The story does remind people of Twain's two novels – "The Adventures of Tom Sawyer" (1876) and "The Adventures of Huckleberry Finn" (1884).
Mud becomes a mentor to the boys, advising them, "There are fierce powers at work in the world, boys, good and evil, poor luck and best luck. Men have to take advantage when we can." The movie slowly but surely leads you to a beautiful explosive ending with new beginnings for all the "good ol boys" as they all learn life lessons.
At end of the movie, Tom says to Mud, "You got to see this." The same can be said for the entire movie with outstanding performances all around.
Grade: A